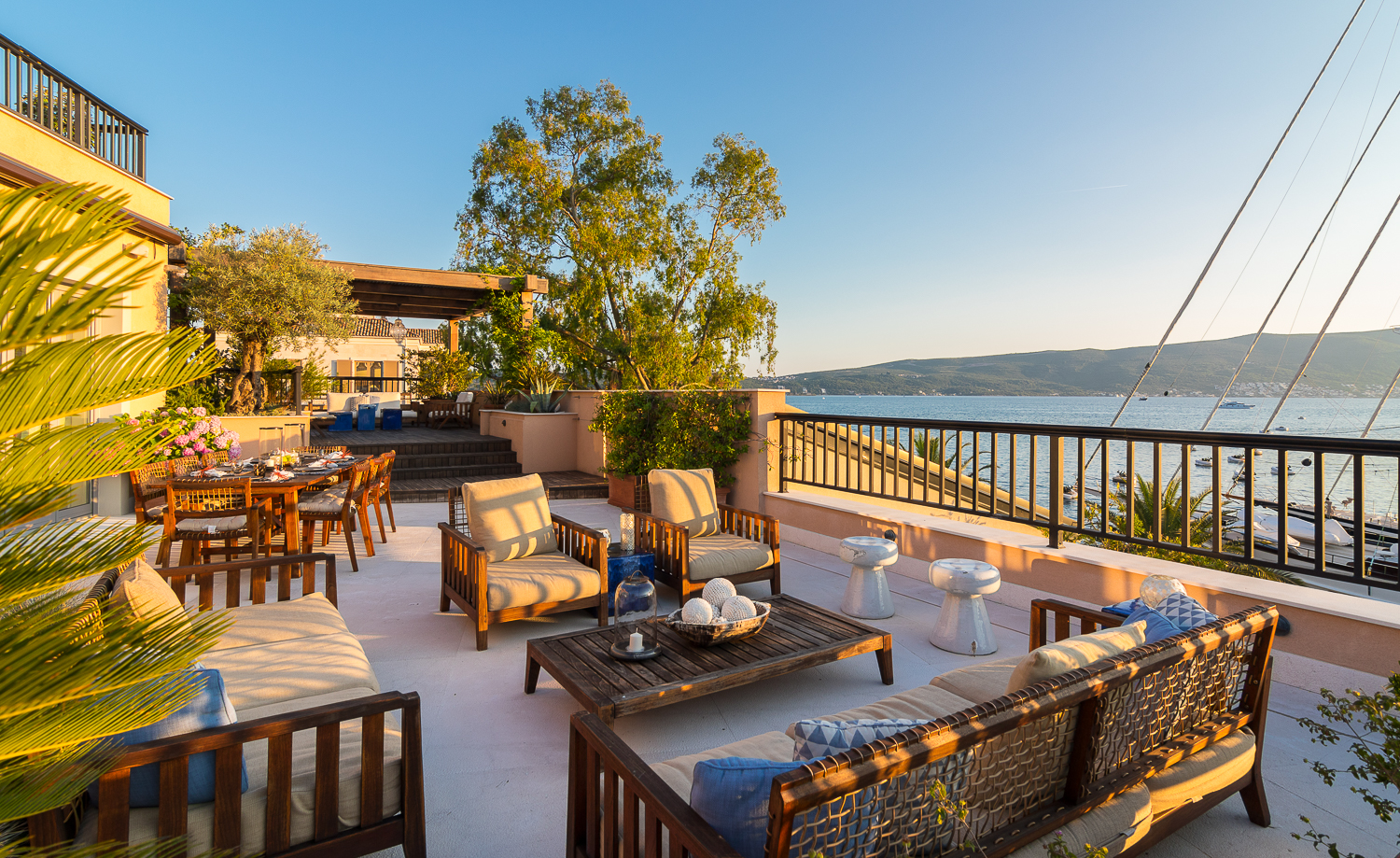 Porto Montenegro luxury residential resort with mega-yacht marina (Tivat, Bay of Kotor, Montenegro)
Set of photographs showing two luxury apartments in Porto Montenegro resort.
Two-stories spacious apartment designed also by Pia Bayot Corlette as the first. Enjoy!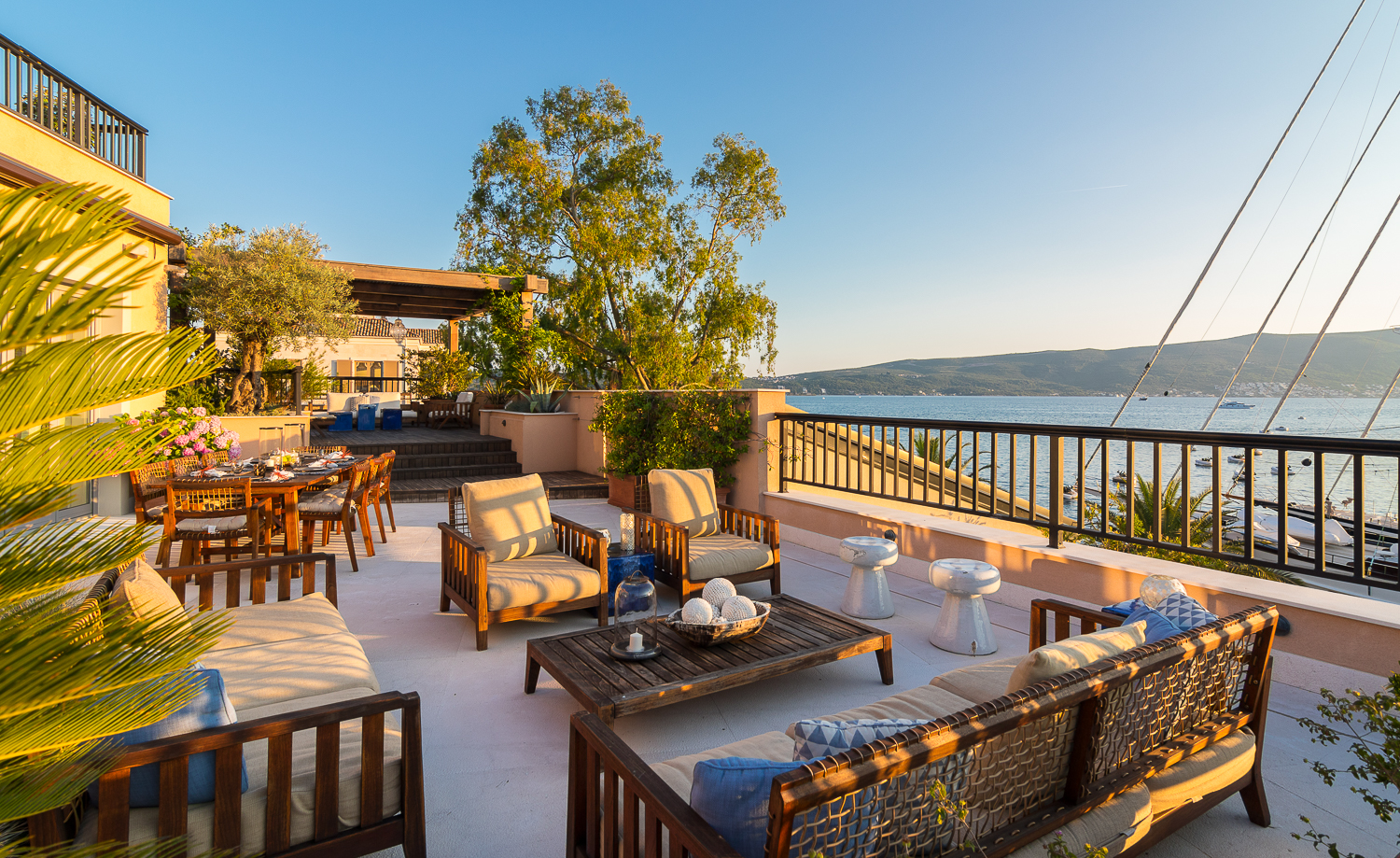 Terrace view overlooking Regent hotel on the right
Set of following photos showing two studio apartments in Regent hotel within Porto Montenegro resort.