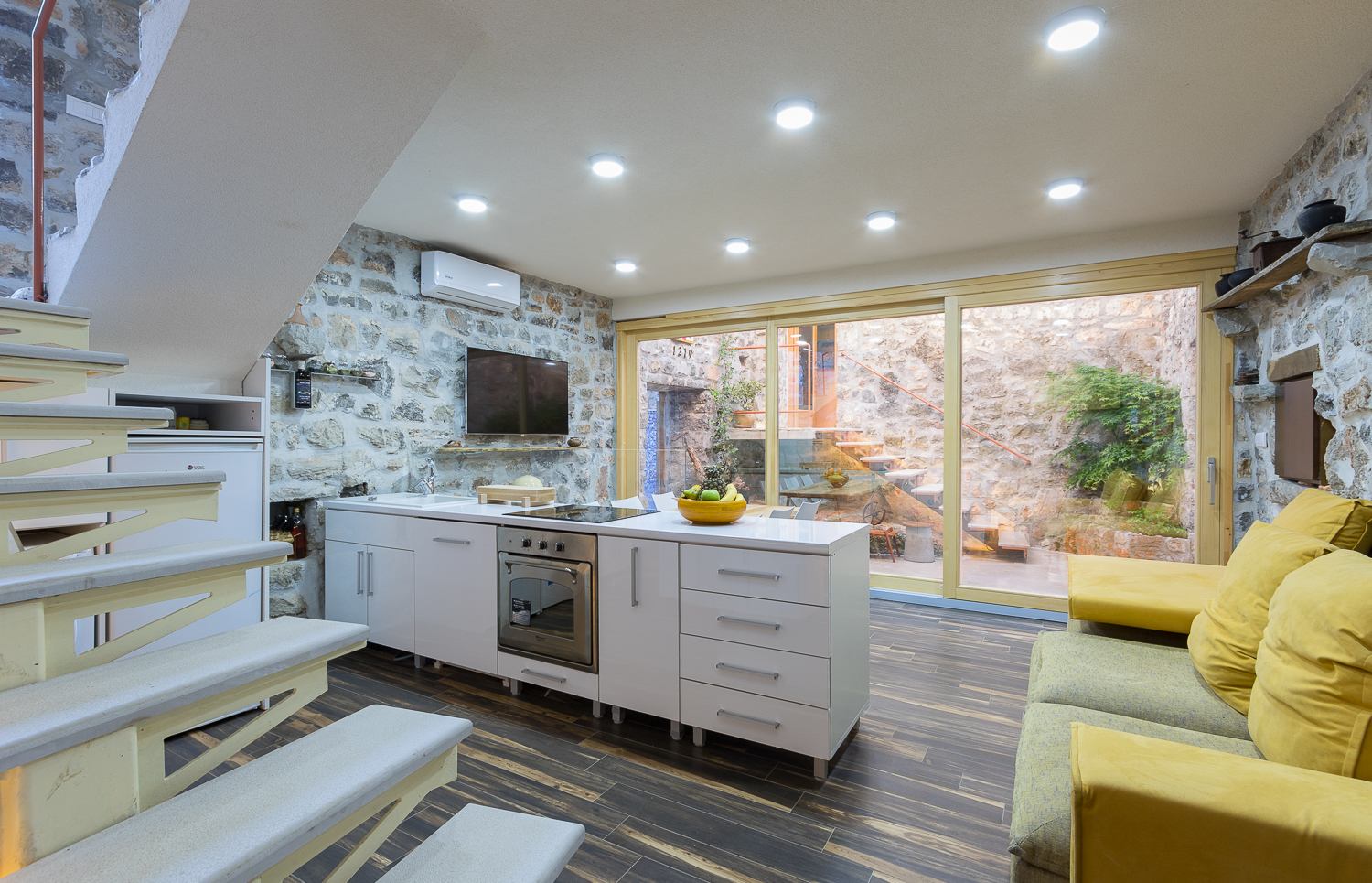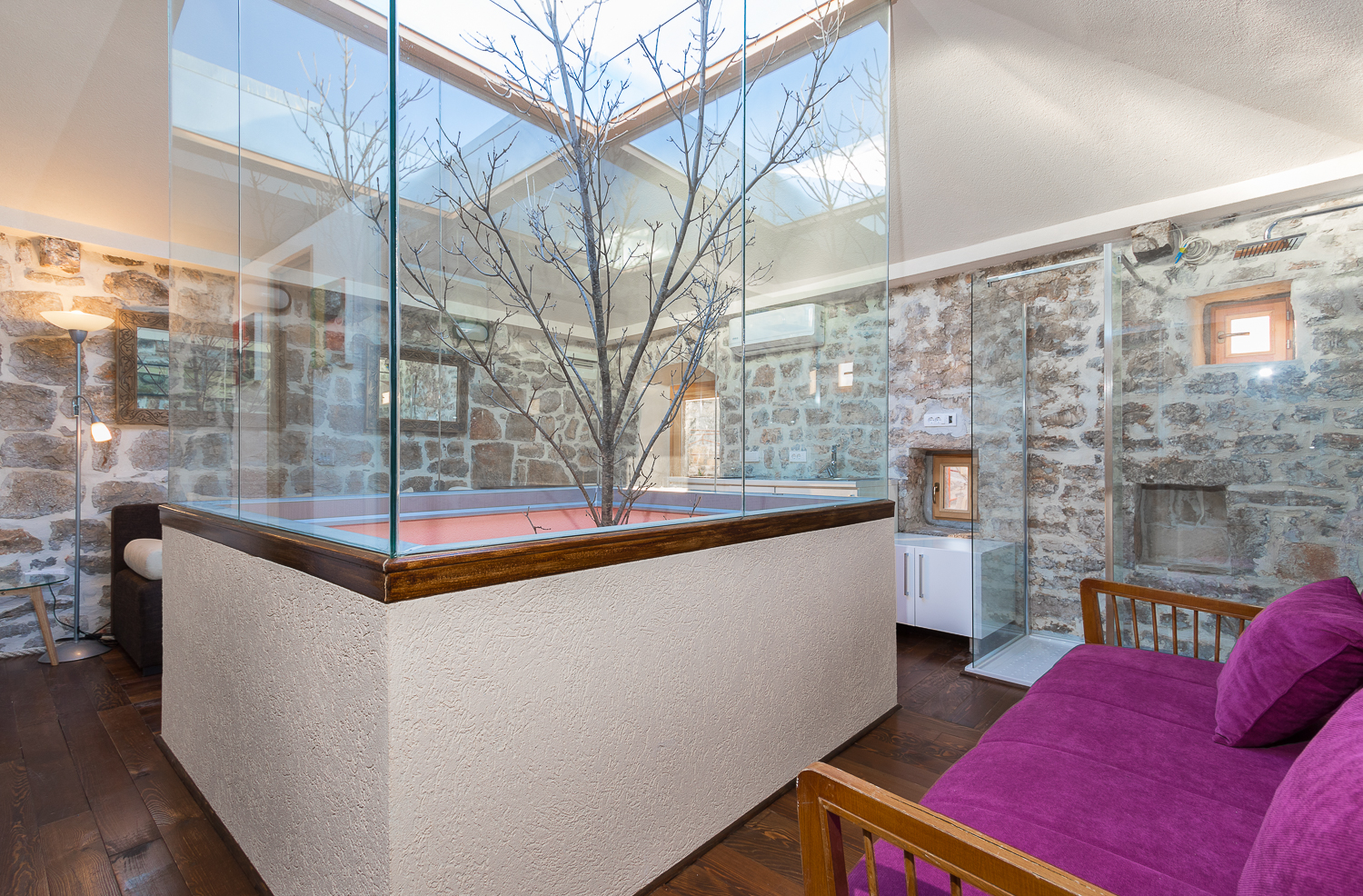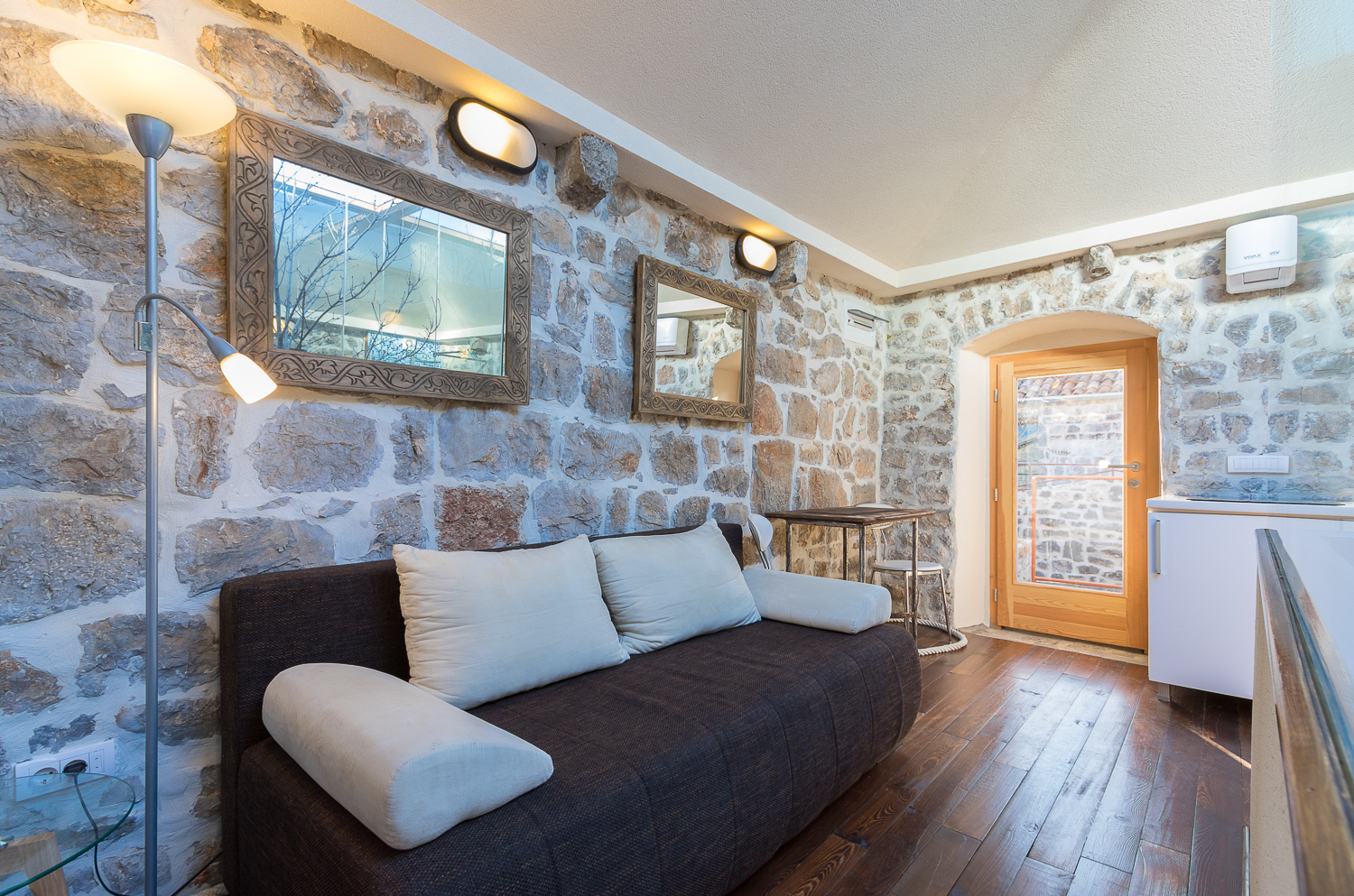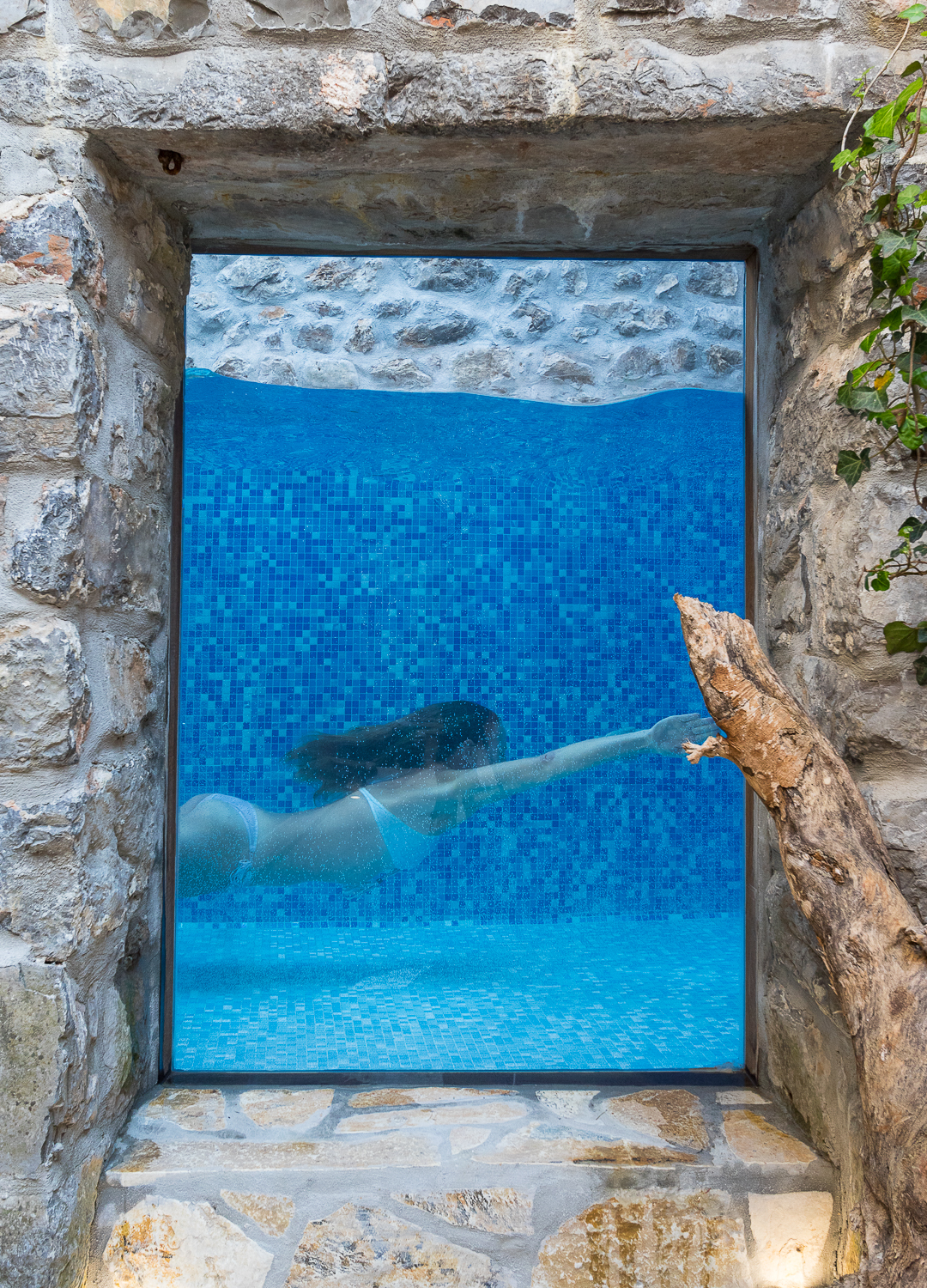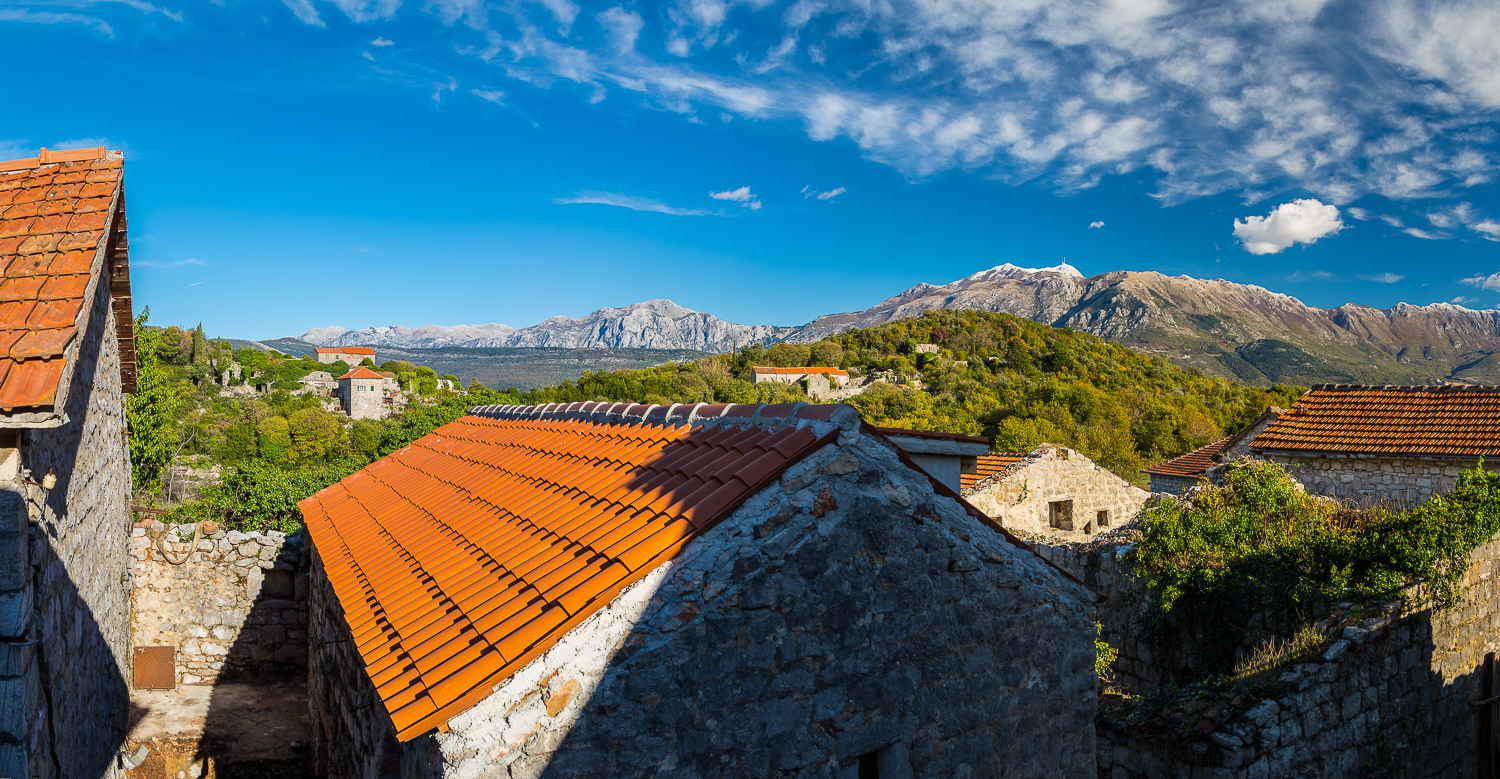 Living room and Pool window, old village stone house in Bay of Kotor, Montenegro
Literally arose from dust, these houses don't look the same as when I saw them for the first time.
Group of individual investors bought cluster of traditional old stone houses, or better to say ruins of houses, in the village Djurasevici at Lustica peninsula within Bay of Kotor, Montenegro.
Renovating and refurbishing one by one, giving them new life. Combining new modern materials with recycled stuff found in the ruins of the houses.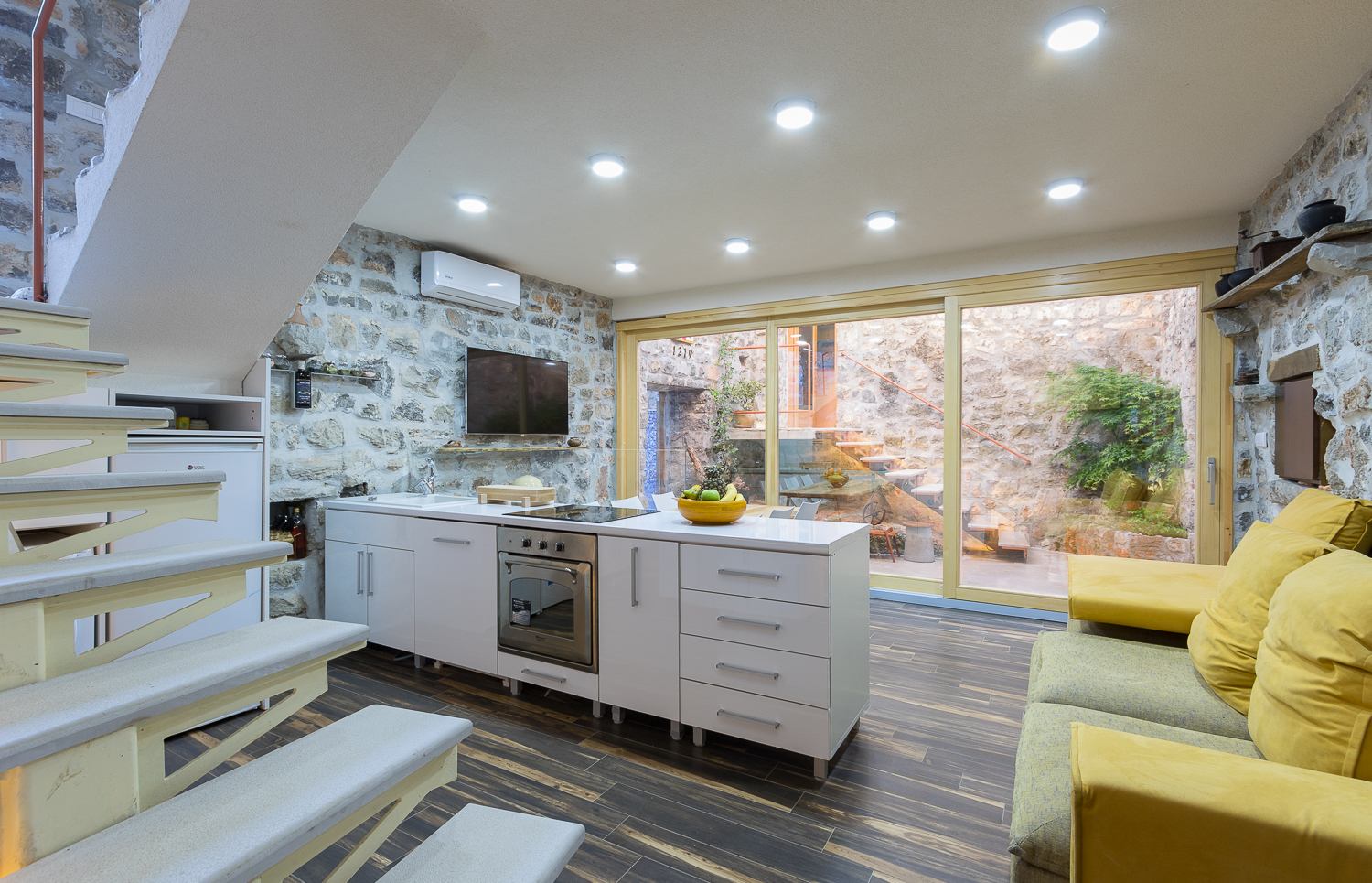 Master bedroom with recycled materials
Do you like the bathroom door? These are recycled entrance-old-door found in the house.
The bed lamps? Reused industrial waste.
Unusual studio apartment within the house
The tree is alive. Was just not flourishing yet at the time of the photo-shooting.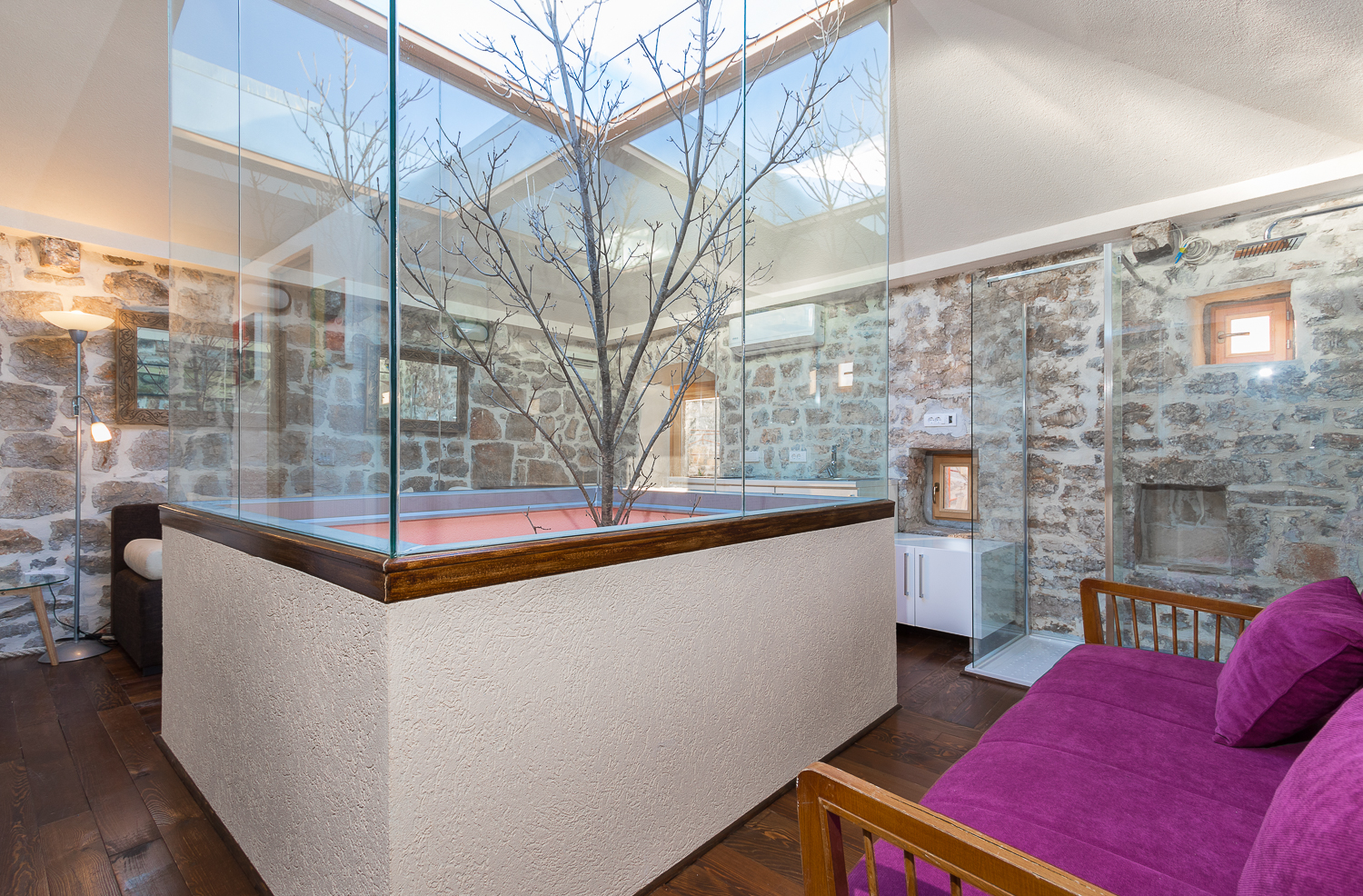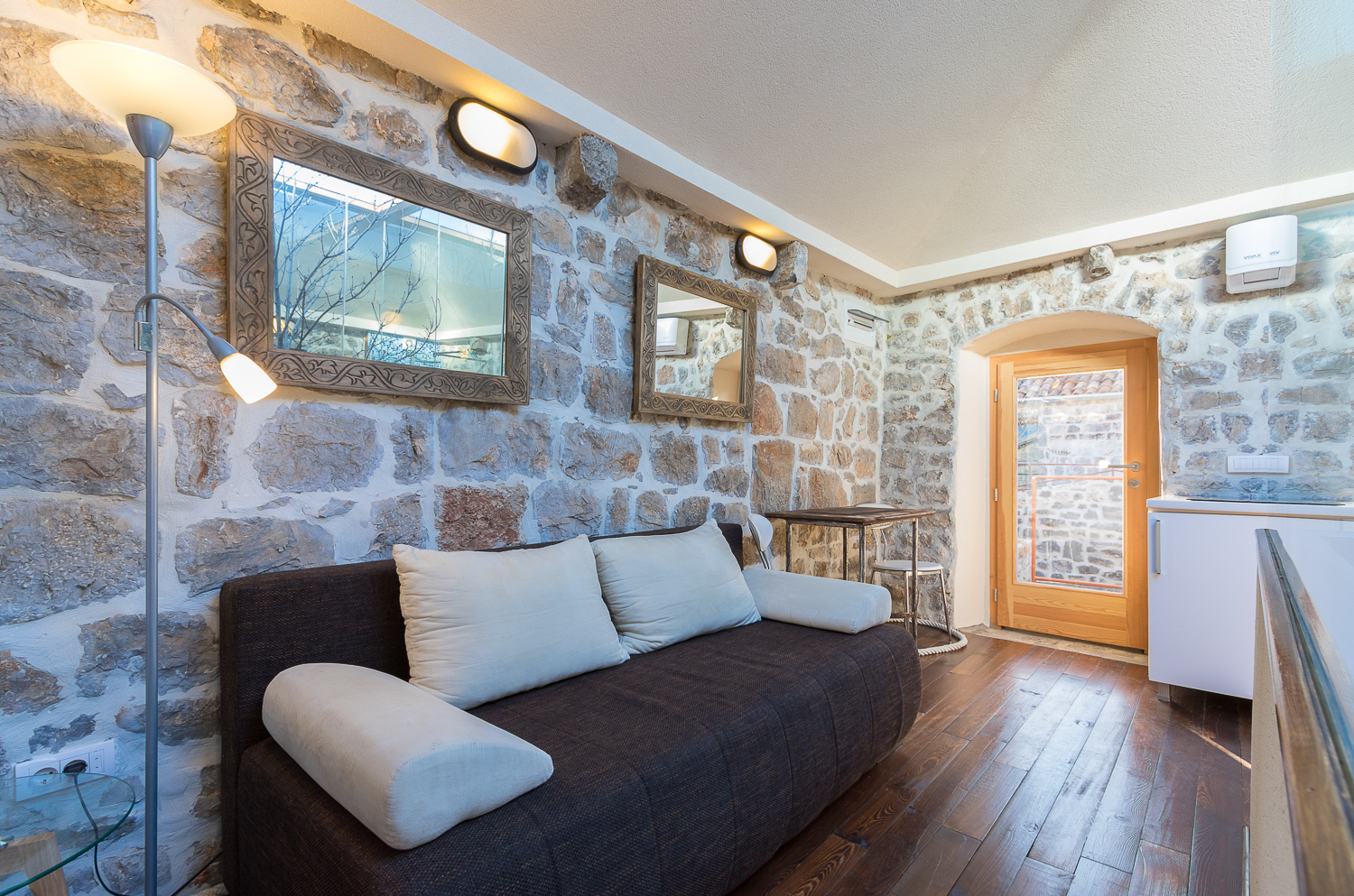 Yes, the blue thing is a pool window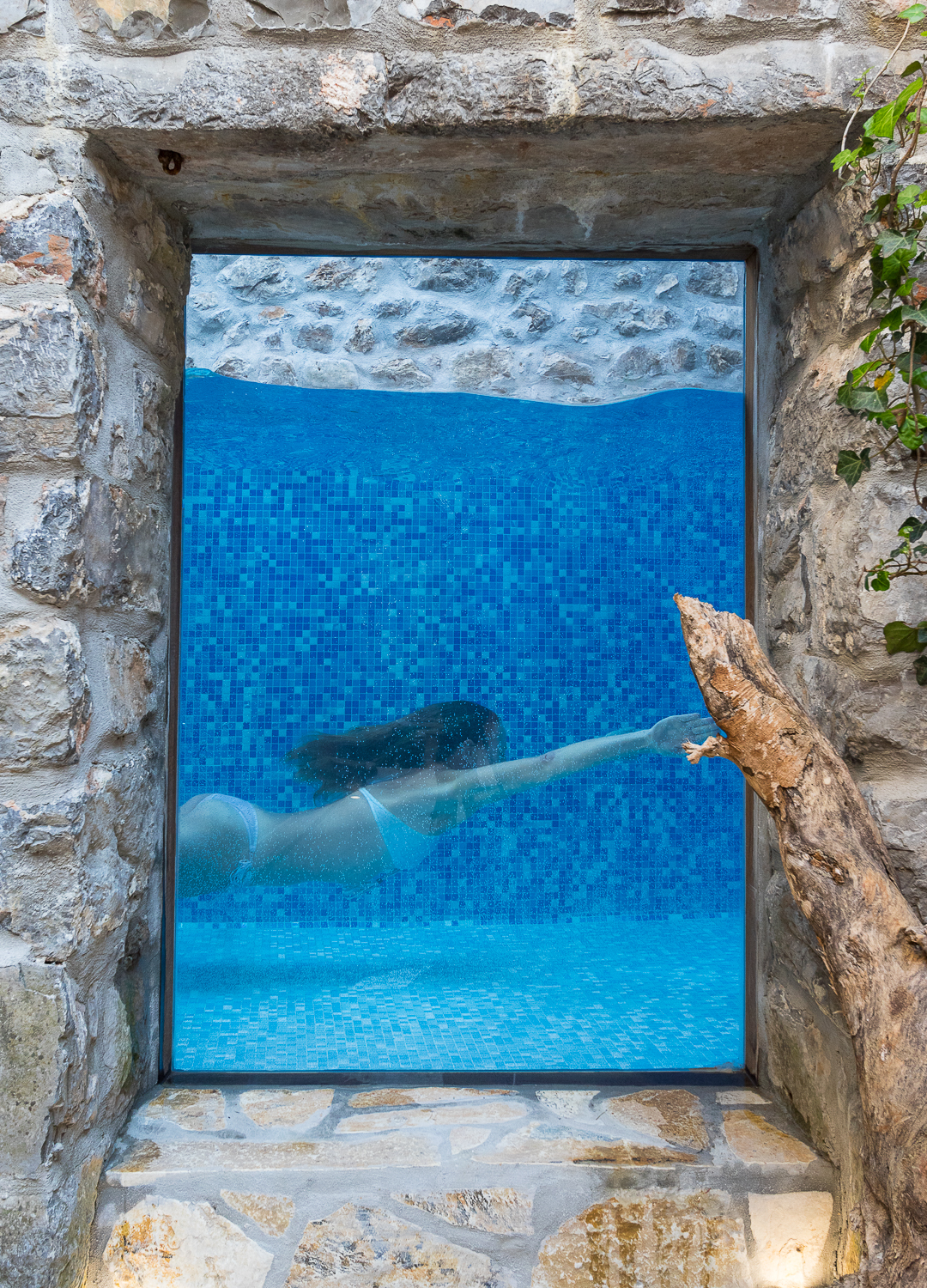 And our model in the pool window
Sauna inside of the old stone house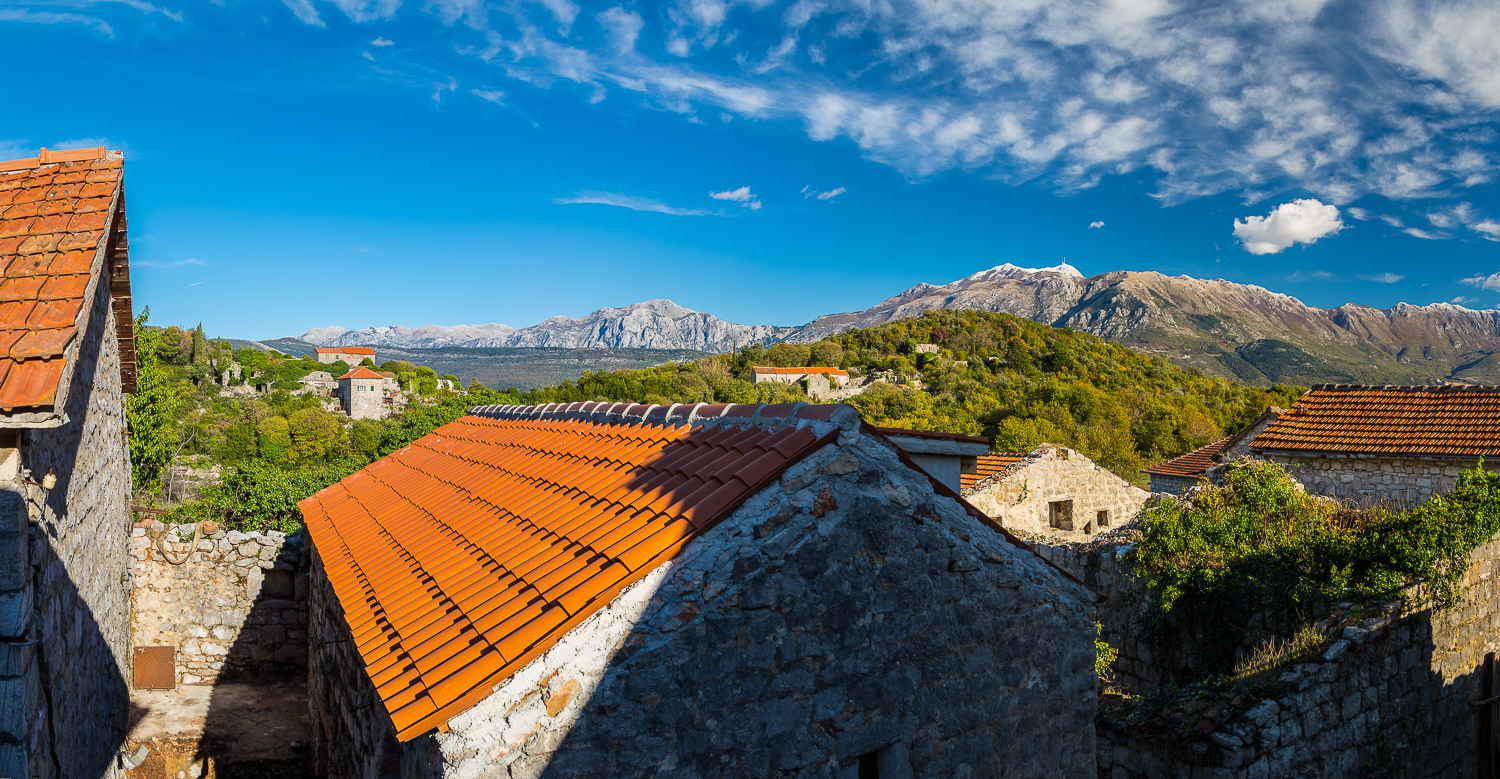 View from the terrace of another house within this cluster
Snowy mountain Lovcen above the Bay of Kotor in the background.
Living room with fireplace
This house was finished as the first one in the cluster.
Evening shot of the terrace
Looking forward to have opportunity to document another work of these creative people...